Great service and gentle behavior. I hired them for video inspection of my sewerage and man, they delivered more than I expected. The best about them was the on-time response and detailing in the works for durable repairing works.
Rancho Cucamonga Plumbing Solution has served me three times so far; fixed the leaky outdoor faucet, solved the low-water problem, and unclogged the sewerage line. They put extra effort to fix the issues ASAP and also, arrive on time. Definitely going to call them as I plan to remodel my bathroom for my kids.
During the early COVID-19 situations, I had floor drain overflow and it left my backyard with filthy materials. The service came the same day and repaired the damaged pipe using their inspecting device and quality materials. Thanks to Rancho Cucamonga Plumbing Solution for such a quick response and brilliant repairmen works.
The previous week, my water heater had betrayed me and went into full sleep mode. I called the professionals of Rancho Cucamonga late at night and they arrived within 1 hour. The next hour I was taking a hot shower. Their response and service is truly amazing- 5 STAR!
We had to repipe our entire home as it had gone too old. The servicemen from Ranco Cucamonga were exceptionally knowledgeable and knew their works thoroughly. They repiped my mainline and sewerage system and used the older pipes where possible. It helped me save a chunky portion of my budget. Glad that they didn't hand me a million-dollar service charge.
I called them to repair one of the kitchen faucets and also, inspect my low-pressure water supply. They did it with great efficiency and also, checked my pipes free of cost. I liked the fact they didn't try to sell me anything to increase their profit. I loved their amicable behave too.
My main water line was clogged due to debris and grime for a long time. The serviceman from Rancho Cucamonga Plumbing Solution used hydro jetting to remove the clogging items. It was fast, swift, and thoroughly affordable. Also, their timely arrival and response to my calls were amazing- definitely recommended.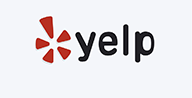 Quick Service On Emergency Call - 24/7
For any sort of emergency plumbing, just give us a call & our professional plumbers will be there for you in a flash..